Great for Birthday Parties, Corporate Events or Family Gatherings
Includes: 4 Picnic Tables and 1 Folding Table
Seats approx 40 guests
5 pavilions located in the Kiddie Korral
*Permits Pending*  Small Pavilions are moving out to the lawn be the pedal kart track and the corn maze.  They will be close to pedal karts, the barrel train, the corn maze entrance, pumpkin canon, "Mini Pumpkin" launch and Tire Mountain (new location too!)
Early Season Discount--Make your reservation for a Saturday or Sunday between September 23rd and October 3rd and SAVE $50.00!!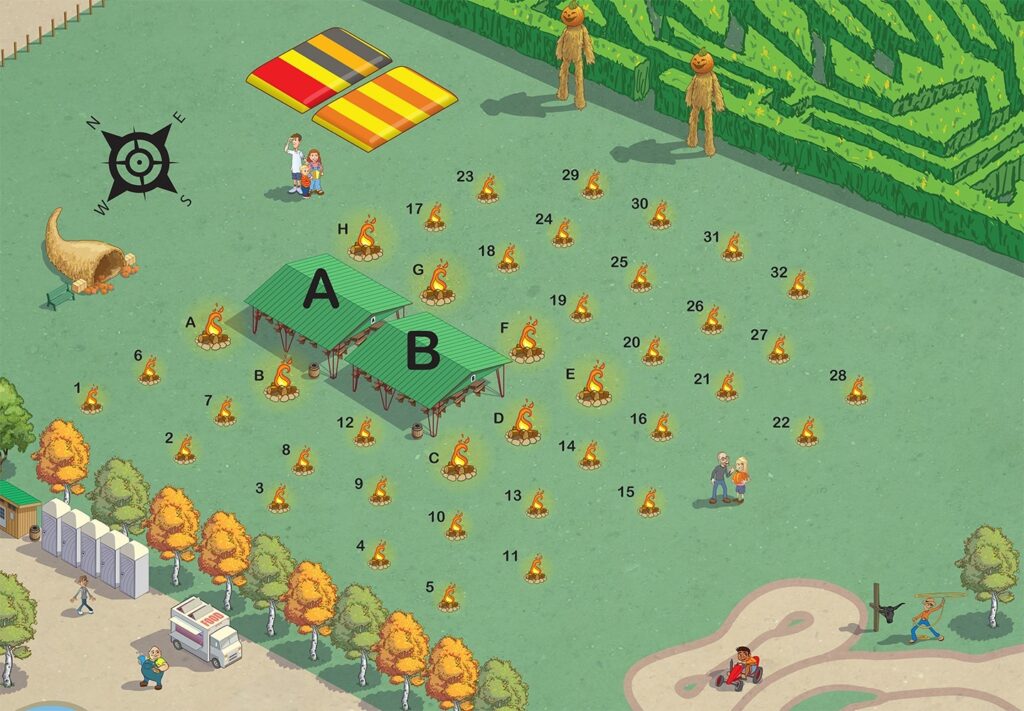 Includes: 12 Picnic Tables and 1 Folding Table
Seats approx 120 guests
2 pavilions located in the grassy area
Admission to the farm is NOT included with a pavilion rental

We highly recommend that everyone in your group purchase tickets as early as possible. Admission is limited and a pavilion rental does not guarantee anyone an entry time.  If you are purchasing tickets for others in your group, it is your responsibility to distribute pre-purchased tickets or wristbands to your guests.

You are welcome to bring in your own food, NO alcohol
We do not have electrical outlets or refrigerator space available, coolers are welcome but are subject to search.
Please remember to bring in plates, napkins, silverware and serving utensils as they are not included
You are welcome to bring decorations and table coverings.  Please plan to remove all decorations, string, ribbons, tape, etc at the end of your reservation time.
A refund for your pavilion rental will only be issued if cancellation is received at least 48 hours in advance or Anderson Farms closes the day of your scheduled event.