---
Anderson Farms grows each year, just like our pumpkins and squash. We know the families of Erie have made visiting with us a tradition, and we want to make sure that we keep finding new and exciting activities for you all to enjoy, for years to come.
---

October 26th & 27th, 2019  1:00 - 4:00 PM
Terror in the Corn is opening its doors for the LITTLE GHOULS in your family.
Join us from 1:00 to 4:00 PM for a daytime family friendly Trick or Treat event, perfect for kids of all ages. For just $5.00, each Little Ghoul gets a special bag, a ride on one of our custom trailers, and an opportunity to walk through a part of our haunted attraction.  There they will meet some of our friendlier characters who will be offering up treats to fill their bags.
Adults must be accompanied by at least one child. This is a non-scary event.

$5.00 per person that receives a special little ghouls bag and treats through the trail.  This ticket can be purchased at the farm.  No online sales available. 

All Little Ghouls participants  ages 4 and up and their parents must also purchase a $19 Weekend Fall Festival admission. Online tickets available.
---


October 31st, 2019 ONLY
Terror is Corn is offering you a HALLOWEEN 2 DIE FOR!!
You're probably familiar with the term "There's safety in numbers," right? Yeah, we've heard it, too.  On Halloween night we're going to put it to the test. Instead of travelling thru Terror in the Corn surrounded by friends and family, we're going to send you through… 2 at a time. That's right.  No hiding in the middle of a large group hoping to keep the monsters at bay. 
Just you and a friend.  
No Safety.
No Numbers.
Think of it as a dark and twisted Couples Night…
We'll see you on Halloween!
Tickets are LIMITED for this special event, and they will SELL OUT!!  Purchase YOUR tickets NOW!!
---
---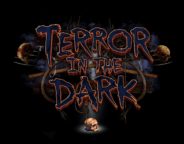 November 1st & 2nd, 2019
Terror in the Corn presents… Terror in the DARK! 
Everyone knows the best way to experience a scary movie is with the lights out.  Why wouldn't it be the same for a haunted attraction? Experience Terror in the Corn like never before as we turn out the lights and send you thru with only a single glowstick to guide your group.  It's up to YOU to find your way out. Good luck… you'll need it.
And for you 18+ thrill seekers only… we're offering a special treat. Sign a waiver of liability and you will be given a glowstick necklace, telling our monsters they're allowed to… touch you. But it's YOUR choice.  If you're not wearing the necklace… you'll be spared the sensation of their cold, dead fingers…
Join us for Terror in the DARK!!!
Tickets are LIMITED for this special event, and they will SELL OUT!!  Purchase YOUR tickets NOW!!
---
Fall Festival Season Pass
This ticket gives the pass holder unlimited admission to Fall Festival 2019.  This pass is valid for one person age 4 and older.  Kids 3 and under are FREE.
Terror in the Corn, Zombie Paintball Hunt, Homeschool Days and Field Trips are not included in this pass.
Activities included in this pass:
General Admission to the farm
Wagon Rides to the Pumpkin Patch (pumpkins not included)
25-Acre Corn Maze
Kiddie Korral Playground
Farm Animals (Chickens, Ducks, Alpacas, Goats) This does not include the petting zoo visiting Anderson Farms on the weekends.
Pedal Karts
Barrel Train
Mine Cars
Pumpkin Cannon Show (Friday - Sunday only)
Combine Slide
Jump Pads
Live Music (See calendar for schedule)
Magic Shows (See calendar for schedule) 
Princess of the Glass Slipper - Photos by the Pumpkin Carriage (see calendar for schedule)

At Anderson Farms, we are consistently adding brand new activities and attractions for our gusts to enjoy! Join us this year and we'll show you why memories are grown here.