Now Hiring a Farm Operations Manager
Career Opportunity! Experience Required
Anderson Farms is now accepting applications for a year-round Farm Operations Manager.   Located near Erie, CO Anderson Farms has become a fall family tradition for many in the Denver Metro Area.
As the Farm Operations Manager you will work with the owner. This position will plan and help with the production and care of crops throughout the farm. This includes pumpkins, squash, gourds, corn, wheat, alfalfa, sudan grass and sunflowers.  Anderson Farms uses gated pipe flood irrigation to water the crops in a high desert climate.  This position requires experience in tube or gated pipe irrigation.  This position also requires knowledge of planting and ground preparation, weed control, soil amendments and nutrition, and pest identification.  Other duties: This job description includes essential job functions for the position; however, other duties may be assigned as required based on the needs of the organization.
The Farm Operations Manager is a salaried full-time, year-round position.  Benefits include health insurance, PTO and the possibility of on-farm housing. Anderson Farms is located in unincorporated Southwest Weld County Colorado with easy access to Denver, the mountains and many nearby communities.  
Responsibilities
Work with and under the direction of the owners to prepare, plant, irrigate, and harvest crops on 300-acre farm. 
Assist in weed control, fertilization, and other tractor work for all crops.
Assist with creative building projects for Fall Festival season.
Work with customers and seasonal staff where needed during Fall Festival and other seasonal events.
Requirements:
Having experience in tillage, planting, cultivating, and harvesting
Having experience in gated pipe or tube irrigation.
Must obtain private pesticide applicators license within six months of hire.
This job requires being outside, being on your feet, walking short & long distances and long hours in the summer months.
Must be able to reasonably handle working long days in the hot summer sun.  
Must be able to lift 50 lbs
Manage time effectively with limited supervision.
Must have knowledge of how to operate large equipment such as tractors, skid steer, backhoe, etc
Must have a valid driver's license
Welding and Mechanic Experience are a bonus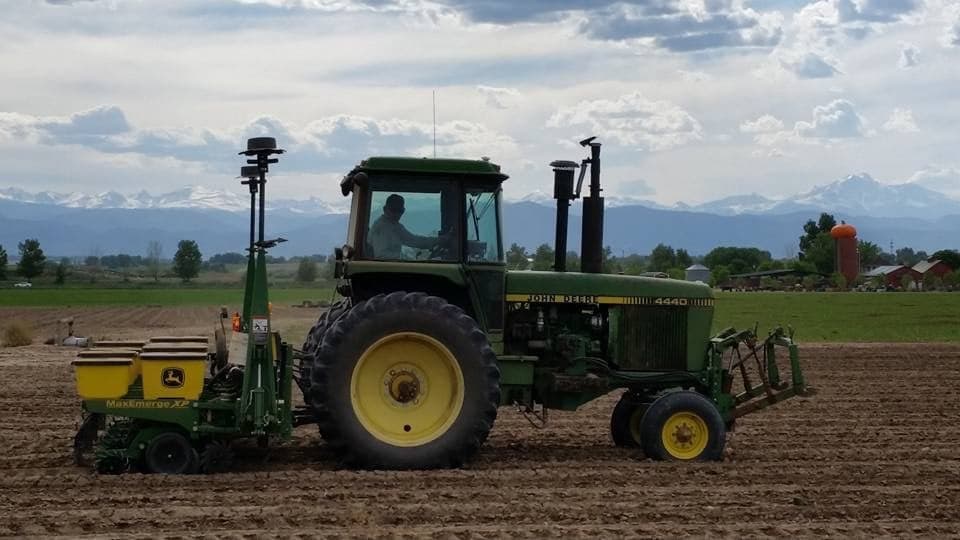 Directions Step One: Fill out an application 
Click Here if you did not apply for any positions in 2020 or 2021.
Click Here if you did apply/work for us in 2020 or 2021.
Step Two:  We will reach out to qualifying candidates for an interview
Fall Festival Season Jobs -
Applications Opening Summer 2023!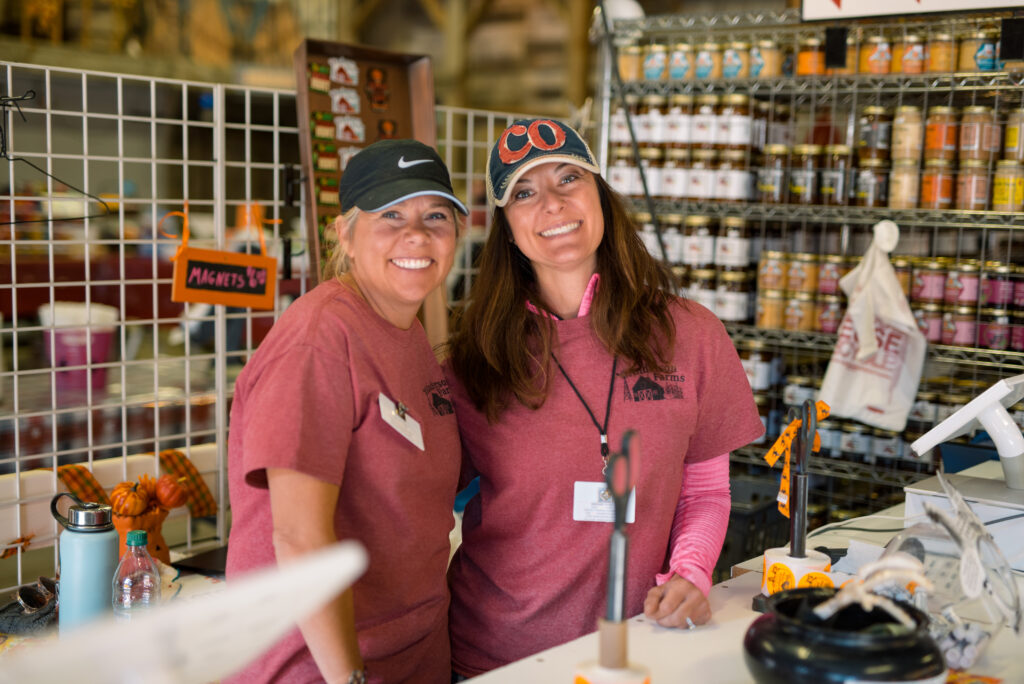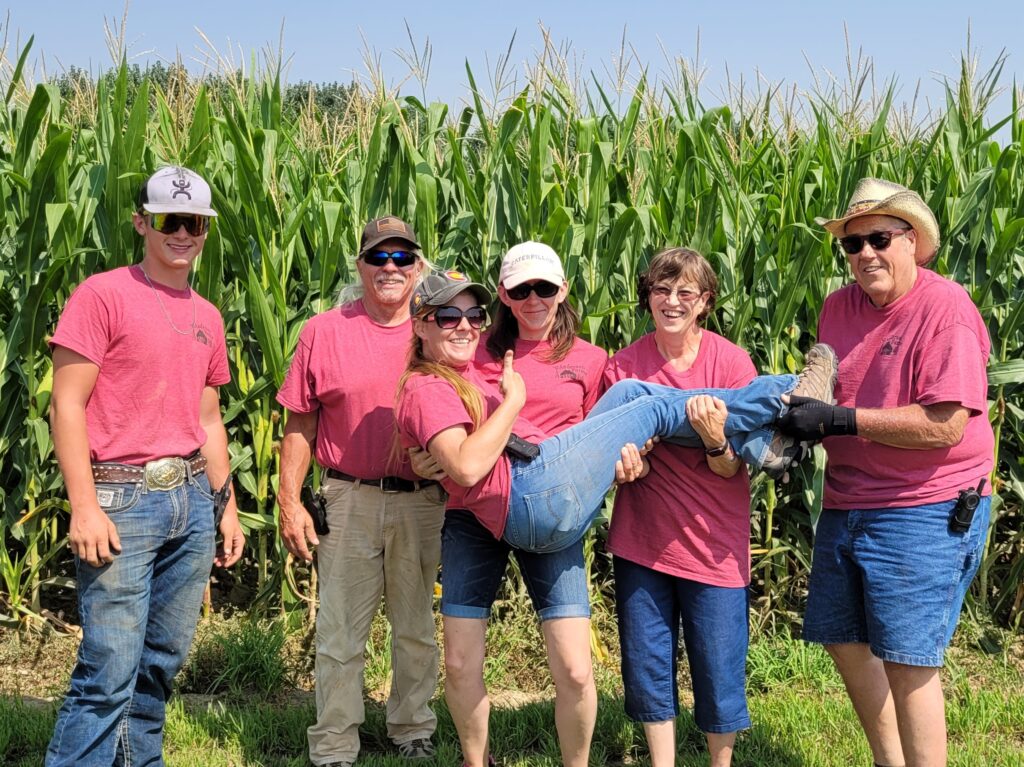 Every day is different.  Some days we have a small crowd that can be given extra attention, and some days are so action packed it'll go by in a flash.  We offer a family-friendly atmosphere that includes a variety of indoor and outdoor positions.  Some are more physical than others, some have more interactions with guests than others. There is something for everyone.
Anderson Farms has a large variety of positions available each fall season. These are great jobs for mature and personable high school and college students, retired folks, stay at home parents and anyone looking for a way to interact with people!
Weekends are very busy at the farm, so many of the positions we fill are weekends only.  This is a great opportunity for people who already have a full time job and are just looking for some extra income to catch up on bills or to save for a trip, Christmas gifts or that special item they've been wanting to splurge on.
Full Time & Part Time Positions are Available
Need 40 hours a week? No Problem!
Can only work 1 day per week? That's OK!

Can only work on the weekends? That's great!
Need to work around school, sports or another job? We can do that too!
Pay off a loan, earn Christmas money or join the team to make new friends!
Seasonal jobs last 6-8 weeks. No long term commitment required!
Please keep in mind that many of these jobs are conducted outdoors during both day and night. The weather in September and October can be very warm, very cold or somewhere in between. We can have wind, rain or snow. Be prepared to work in any of these conditions as we do not close unless it becomes unsafe for staff and customers. 
Some positions require an employee to have a valid driver's license.  The employee would have to provide proof that he/she has a valid driver's license when offered employment.
Half day and full day shifts available.
Visit our Terror in the Corn  Employment page to learn more about haunting job opportunities.
For all positions, you must be:
Enthusiastic, friendly, and enjoy working with the public
Neat and clean
Energetic
Reliable and punctual
Honest
At least 16 years old
Willing to work in a variety of weather conditions
Applications for Fall Festival
Opening Soon!
Directions Step One: Fill out an application 
Click Here if you did not apply in 2020 or 2021.
Click Here if you did apply/work for us in 2020 or 2021.
Step Two: Set up an interview through our online booking site.  Interviews are required for anyone who did not work at Anderson Farms in 2019, 2020 or 2021.  Interviews are held IN PERSON at the farm.  Click Here for directions. Masks are optional. 
Anderson Farms Team Members Login