Fall Festival Returns September 22 - October 31, 2021
Fall Festival, Terror in the Corn and Zombie Paintball Hunt Tickets, Reservations for Private Campfire Sites and Pavilion Rentals Now Open!
Anderson Farms is open for Sunflower Picking on Select Dates Only. 
---
U-Pick Sunflowers will open July 30, 2021.


We are so sorry to announce that after watching Friday evening's weather forecast for Saturday, 7/31, we have made the decision to be closed for the day. We too were looking forward to having many of you visit our beautiful field of flowers. The rain is starting this evening and will continue off and on all day Saturday. Our sunflower field is dirt and will quickly become mud this weekend. That is no fun for anyone.

If you prepurchased tickets, you have received an email that includes a link to reschedule your tickets for another day. The link is good for a few days, so we recommend you choose a new date right away. You can always go back to your ticket and change the date again if you need to.

If you pre-purchased any bags or buckets, there is no date attached to them. They are good for any day this sunflower season.

Be on the lookout later this weekend for an announcement on additional dates that the field will be open in August. Our plan is to add more weekday options.

If you have any questions, please email us at Info@andersonfarms.com
---
Fall Festival, Terror in the Corn and Zombie Paintball Hunt Tickets, Reservations for Private Campfire Sites and Pavilion Rentals will open August 6th, 2021!!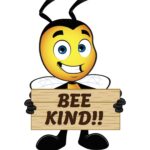 Frank's Ride for Children
Saturday, June 12th 
Charity Poker Run to benefit Make-A-Wish Foundation
Event Hosted by Frank's Ride for Children
Ride Begins at Longmont Loyal Order of Moose Lodge
 Anderson Farms is the Final Stop on the Ride!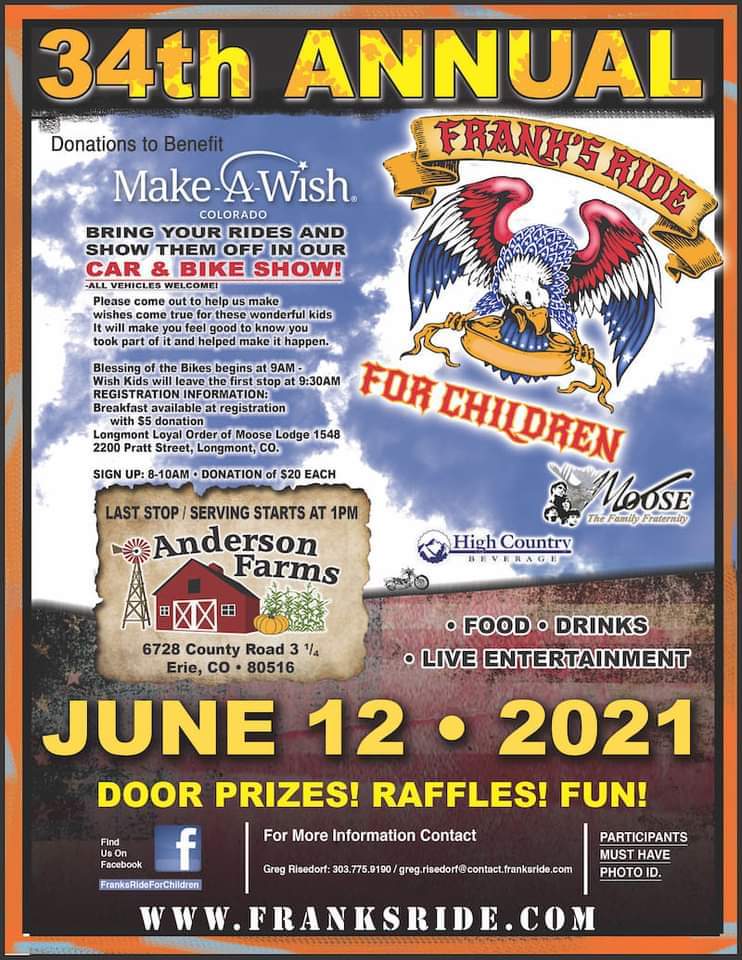 Planting Smiles
Field Trips
June 22 – July 1, 2021 
Tuesdays, Wednesdays & Thursdays Only
Learn the Life Cycle of a Pumpkin
Meet our pygmy goats!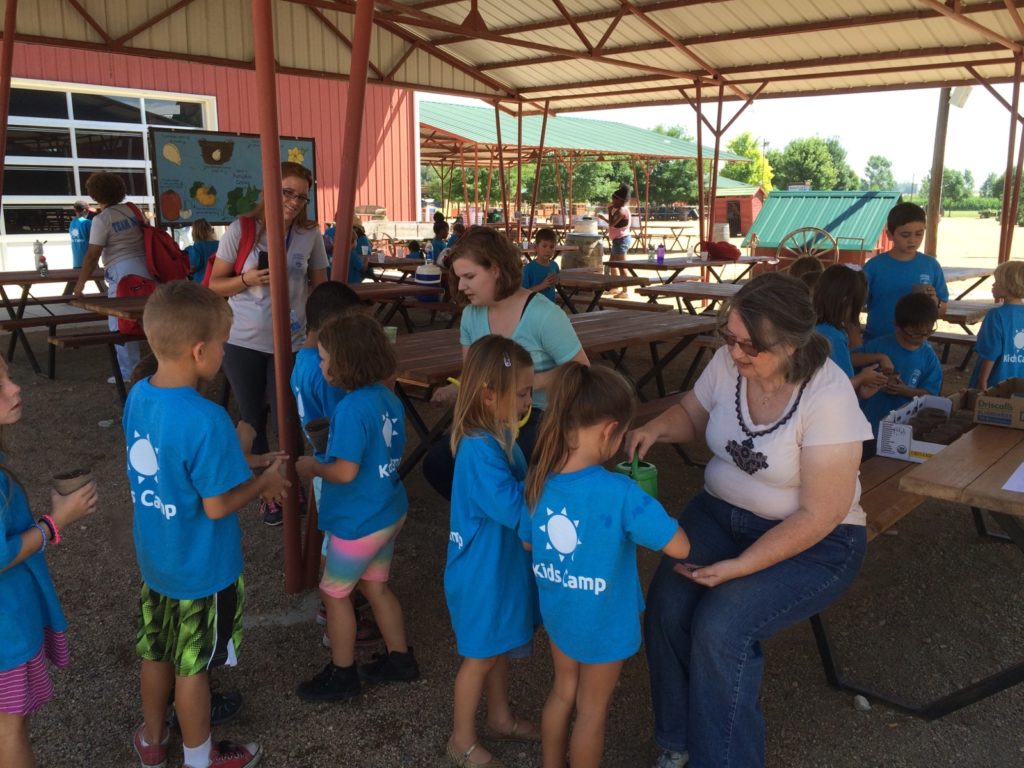 U-Pick Sunflowers Now Open on Select Dates!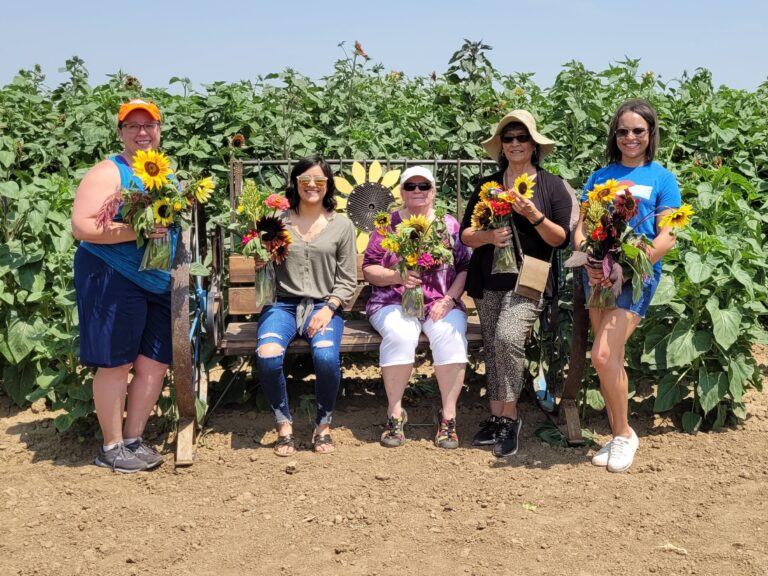 Now Hiring for Fall Festival!
Apply Now to Work at the Most Fun Job You'll Ever Have!!
Full-time and Part-time Seasonal Positions Available with Flexible Hours!  We work around school, sports and other jobs!
Must be able to commit to 6-8 weeks in September & October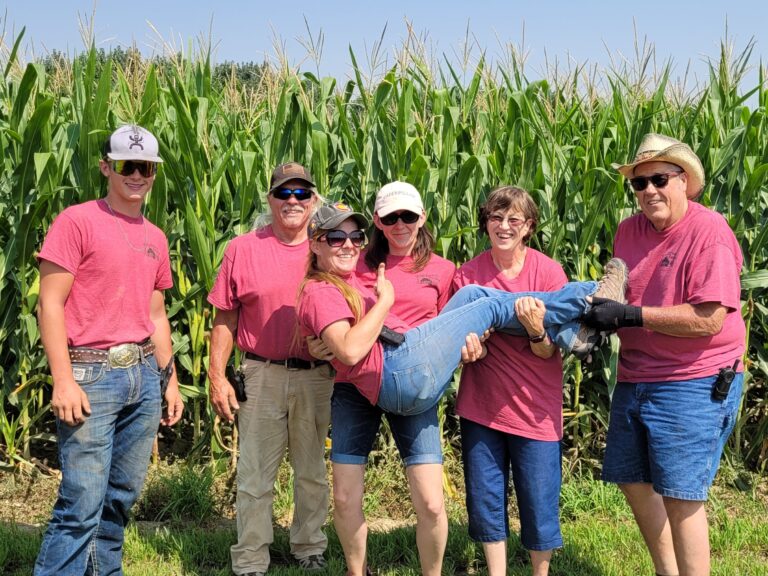 Don't Miss Colorado's Largest Fall Family Entertainment Desitnation – Open September 22nd – October 31st,  2021
Use Promo Code Earlybird to receive $5 off per person on admission when visiting September 22nd – October 4th.  
*Promo Code not valid on Field Trips or Homeschool Days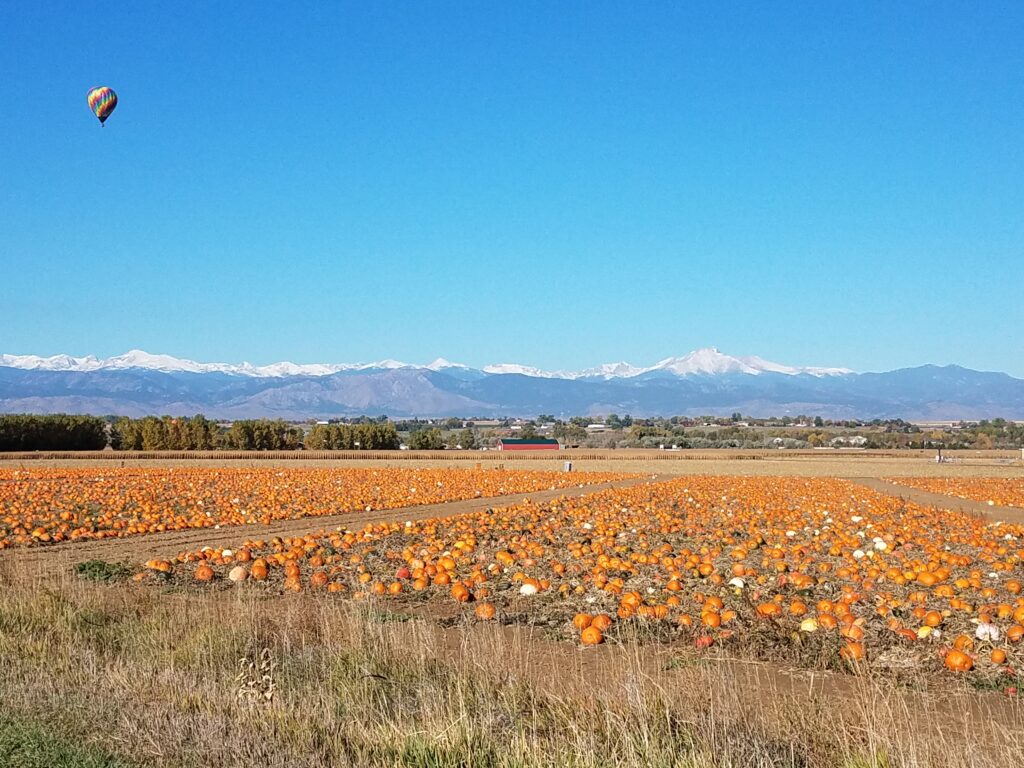 Great for birthday parties, corporate events or family gatherings
Available Saturdays and Sundays
5 pavilions located in the Kiddie Korral
2 pavilions located in the lawn by the Corn Maze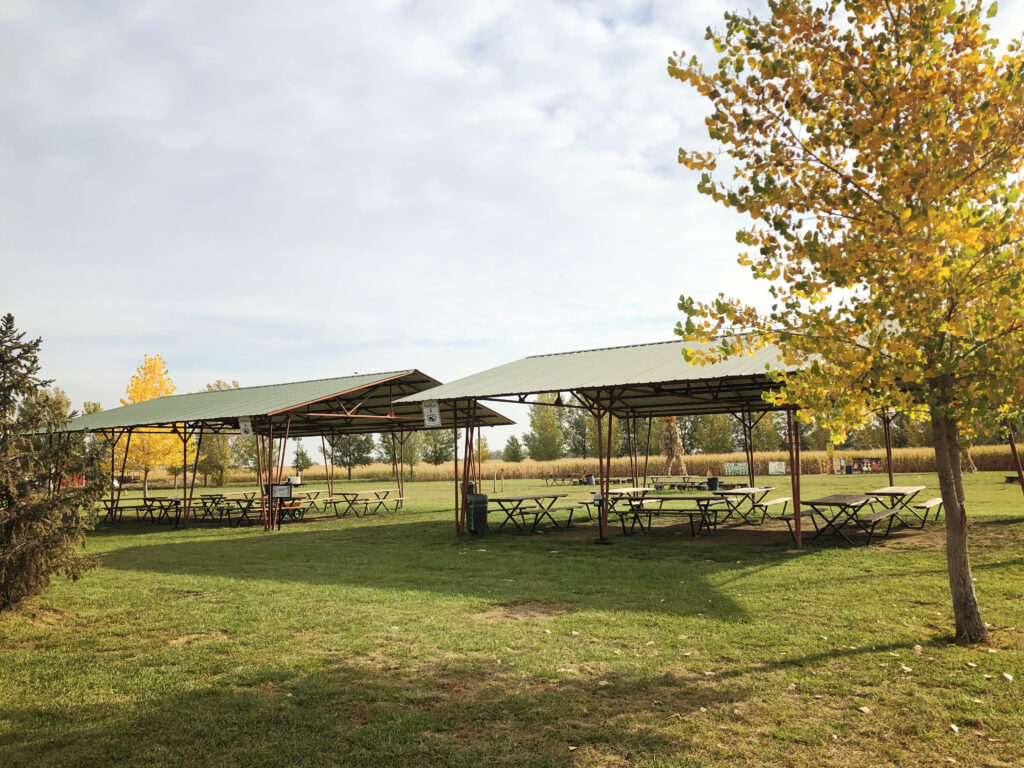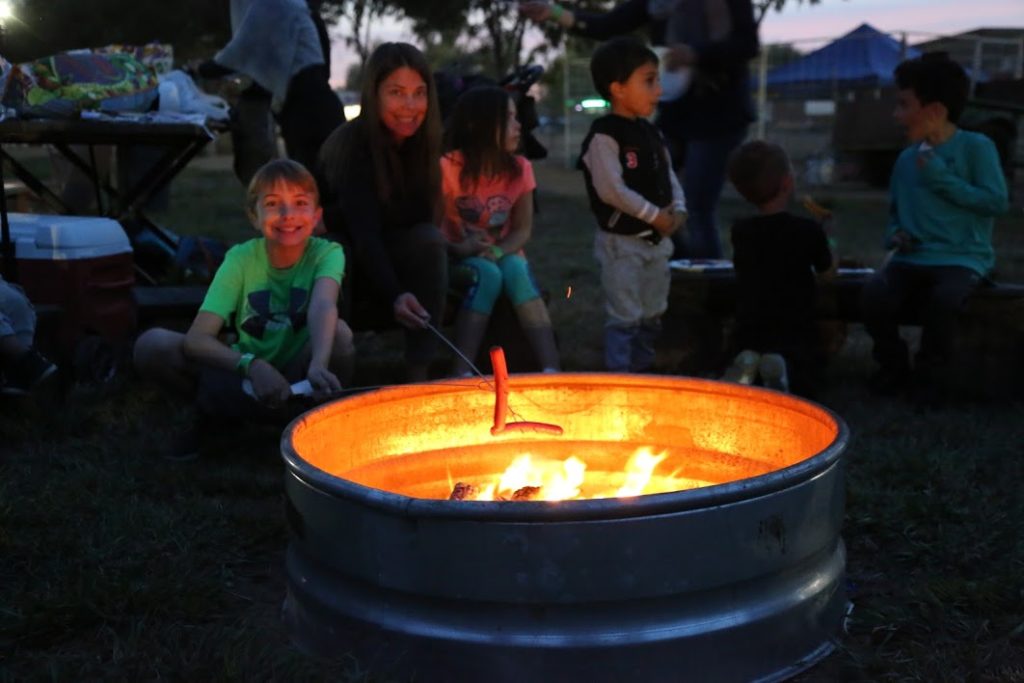 Open Thursday – Sundays beginning September 24th
Campfires are now offered in two 4-hour slots per day
Start times are staggered – See our booking page for details.
Each reservation includes a fire ring, wood, log benches for seating and 1 picnic table.  We'll light the fire for you!
The Fall Festival Field Trip gives everyone the best of Anderson Farms! Guests will enjoy the Pumpkin Patch AND the Corn Maze with every Field Trip. Lunch facilities are available, but you may bring in your own lunch or snack to enjoy while at the farm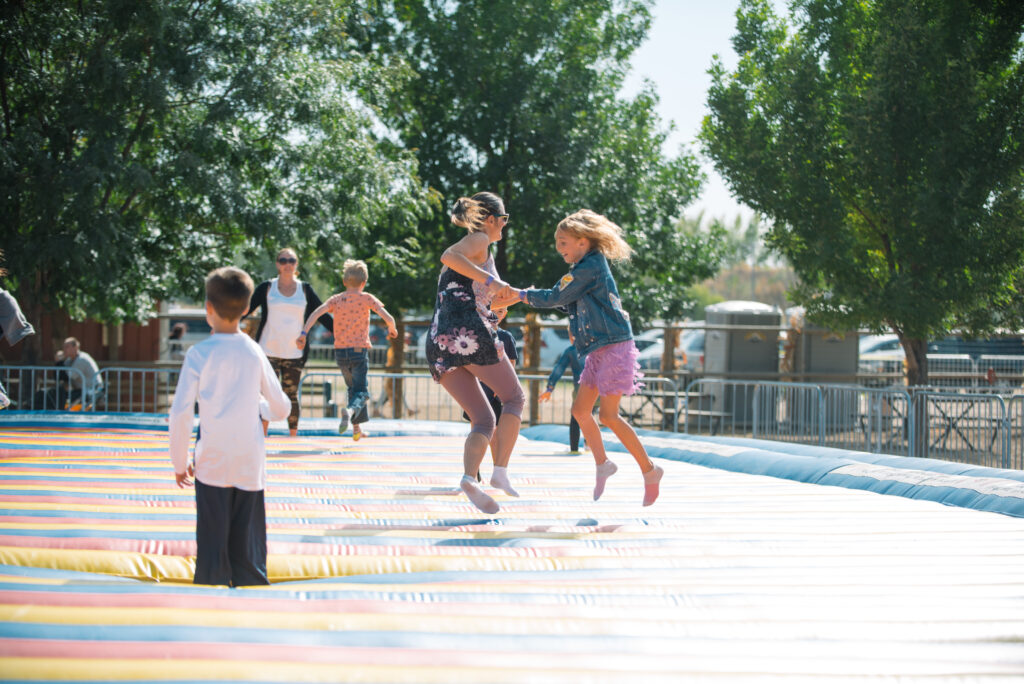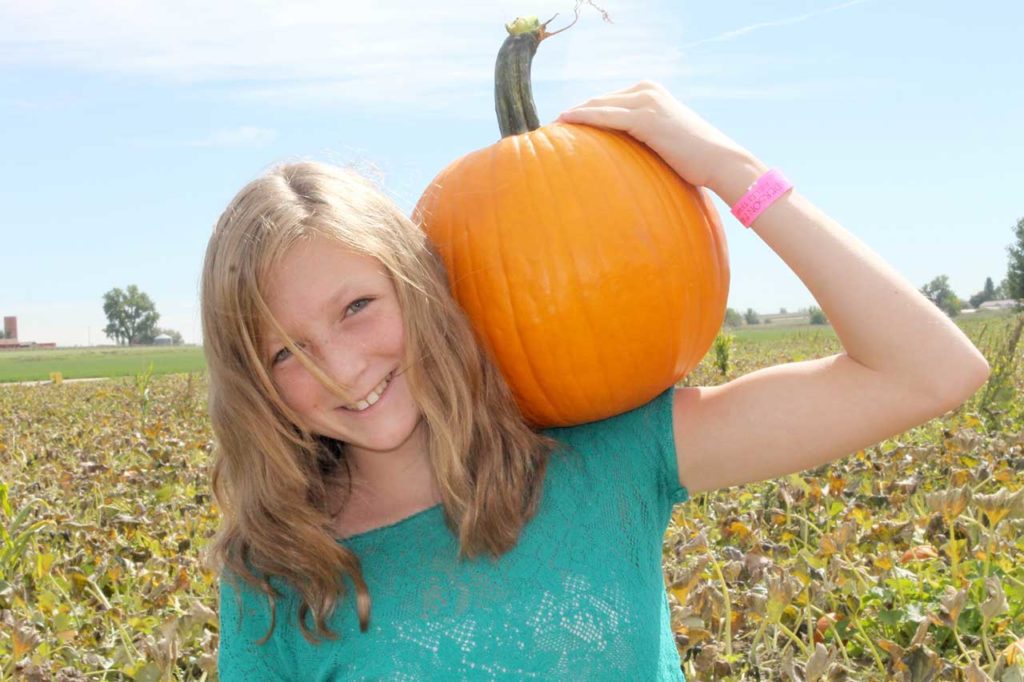 Homeschool Days
A Self-Guided Field Trip
Bring your homeschoolers out for a fun and educational day at the farm. You'll have access to the Corn Maze, Pumpkin Patch, Pedal Karts, Kiddie Korral, Combine Slide and Farm Animals, plus special educational activities. This is perfect for homeschool groups, small daycares and anyone else who would like to add a little bit of education to their visit!
A daytime family friendly trick or treat event, perfect for kids of all ages. Each little ghoul gets:
A special bag
A ride on one of our custom trailers
An opportunity to walk through a part of our haunted attraction
There they will meet some of our friendlier characters who will be offering up treats to fill their bags.

Price: $5 per participant that receives a trick or treating bag
*Must also purchase admission to Fall Festival to participate