Anderson Farms Food Vendor Application
Colorado's Largest Fall Family Entertainment Destination
The following general information and regulations apply to Vendors at Anderson Farms:
Vendors shall pay 20% of gross sales if Anderson Farms provides NO water and/or electricity
OR
Vendors shall pay 25% of gross sales if Anderson Farms provides vendor with water and/or electricity
A completed application must be submitted to be considered for our events. Previous participation does not guarantee vendor being accepted.  Applications are not on a first come, first served basis.  We will make decisions based on availability and food items.  Vendors have not been accepted for the event until a signed agreement has been completed.
Vendor is responsible for all Colorado state/local sales/use and income taxes resulting from the operation of its booth, and any and all licenses or permits required by local, state or other public entity. Vendors must comply with Health Department regulations and permitting and licensing. Vendors will provide proof of liability insurance ($1,000,000) with Anderson Farms listed as Additional Insured.
Vendor shall keep the booth space and surrounding areas in a clean and orderly manner. Vendor may use pumpkins to decorate their space.  Should vendor fail to comply, the contract will be terminated.
Vendor shall supply all their own equipment. Anderson Farms will NOT provide any staff, extension cords, food storage, people barriers or rope stands and rope for line control, etc.
Power outlets are limited. Electricity is available but must be requested at the time of application.
Vendor shall provide appropriate hose for water connection, if needed.
Vendor shall perform the service required herein as an independent vendor, and not as an employee of Anderson Farms. Vendor shall not be entitled to any benefits or compensation by Anderson Farms, including but not limited to: food purchased for Anderson Farm employees, pumpkins to take home, free entry for family and friends (not staff).
Anderson Farms cannot guarantee the quality of the internet connection. Please come prepared with a hotspot or alternate method of taking credit card payments.
Vendor is responsible, per accepted contract, to staff the location during all published vendor hours. Upon acceptance of application, final hours will be determined and published.
NO alcohol is allowed to be sold, distributed or consumed on the premises.
Vendors must purchase all drinks from Anderson Farms. We will not upcharge product, you will pay whatever the contract cost is with Pepsi.  All vendors will sell products at the same price.  Pricing will be available upon acceptance.
Vendors are responsible for contacting the office (303)999-2518 if they are expecting a food product shipment. Vendor must also meet and accept the shipment.  Anderson Farms will not be responsible for lost inventory.
CHECK-IN/SET-UP
All vendors must be through the gate before 8:45 AM daily. Vendors will not be permitted late arrival.
NO VEHICLES will be permitted in the main yard after 9 AM, only foot traffic will be allowed.
Vendors will not be permitted to remove their vehicles/trailer until after we close for that day.
Vendors setting up for the entire event must be set-up before the start of the event.
Anderson Farms Is Now Accepting Applications for the following: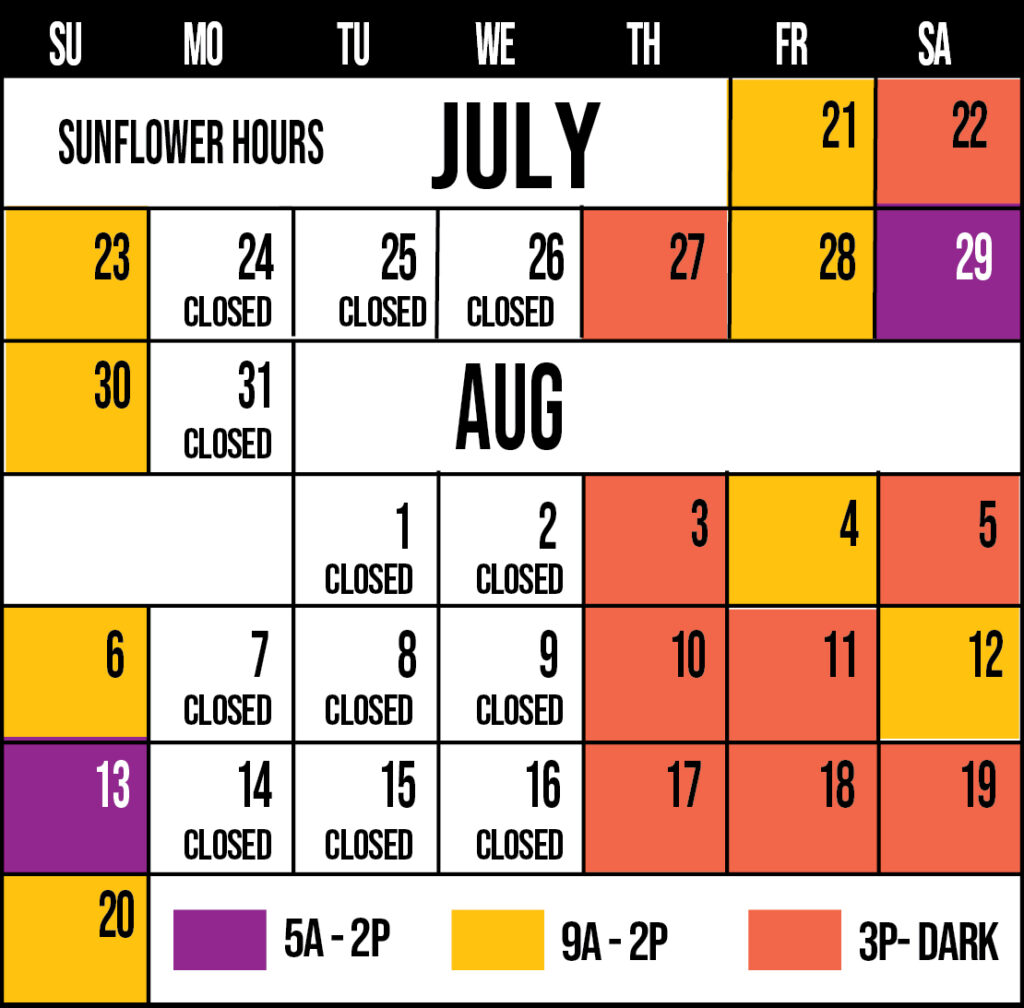 Dates are possible to change.  Flowers will determine the actual opening date.  
Applications will be accepted until April 14, 2023.  Notifications of acceptance will be sent out by April 28, 2023.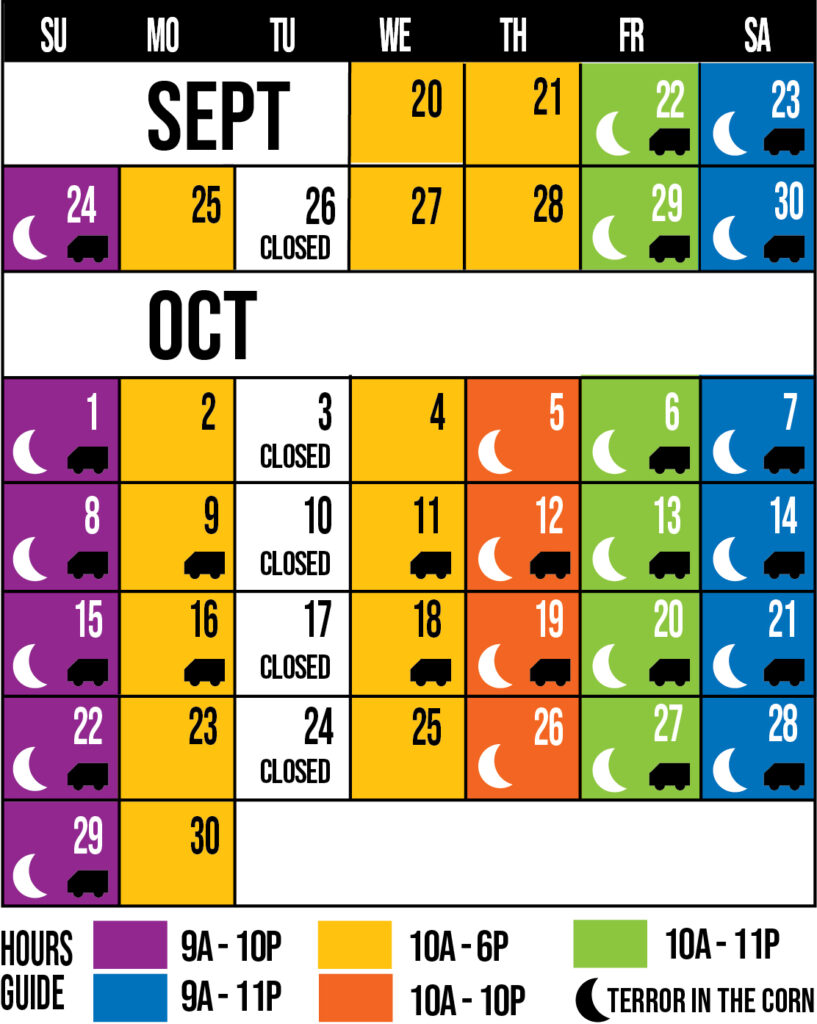 Fall Festival dates are set.  All dates with food truck symbols are dates that Anderson Farms would like to have food vendors available.
Applications will be accepted until May 5, 2023.  Notifications will be sent out by May 31, 2023.