Fall Festival Returns September 21st, 2022
Fall Festival & Terror in the Corn Tickets, Reservations for Private Campfire Sites and Pavilion Rentals are NOW OPEN!
Anderson Farms Fall Festival Admission
 Will Be Limited Daily The Rest of the Season
Purchase Your Tickets Online To Avoid Being Turned Away at the Door
Posted: October 14, 2021
Anderson Farms is so excited to see all of your smiling faces returning this season. In 2020, we were forced to limit ticket sales due to Colorado State Mandated Covid Restrictions. We know that meant many of our loyal fans were unable to visit because of the limits. We know how frustrating it was for many of you and hoped we wouldn't have to do it again this year.
Prior to 2020, we were able to predict an approximate crowd size for each week and plan accordingly. However, this season, we have seen record crowds every weekend and are no longer able to allow everyone in who wants to visit on a given day. We understand it can be disappointing to be turned away, but it can also be disappointing to spend the entire day waiting in lines instead of enjoying the attractions.
After experiencing one of the biggest crowds we've ever seen last Saturday, we made the decision that for the remainder of this season we must limit the number of tickets available each day. We believe that every Saturday and Sunday for the rest of this month WILL sell out. It is possible that Friday, October 15th could sell out too. This coming weekend is Fall Break for most school districts along the Front Range and is typically the peak weekend of our season. There are multiple school districts out on October 14th, 15th and 18th.
For these reasons, we are highly recommending purchasing your tickets online as soon as you can. There will not be extra tickets available at the door. If you arrive to the farm without an online ticket and we are sold out, you will be turned away.
If you have a private campfire or pavilion rental, you MUST purchase admission for anyone visiting your rented space. Please make sure everyone in your group purchases a ticket ahead of time so they can get in.
The best way to avoid the largest crowds is to visit on a Monday, Wednesday or Thursday. These are the slowest days of the week and most likely will not sell out.
Everyone MUST stop by the ticket booth to receive a wristband, including online ticket holders. This is because we have multiple ticket options and it helps our team know which ticket you purchased.
Most of our guests now have online tickets, which means the ticket booth line moves fast!
If you have a private campfire, pavilion rental or a pre-booked corporate group, please go to the line on the right. The far right windows will help get you checked in.
All other ticket holders – ONLINE OR AT THE DOOR – must wait in the line on the left. All of our ticket booth cashiers can help both online and at the door purchases.
The last wagon to the pumpkin patch leaves the barnyard at 5:30 PM. However, we have been closing off the line at 5:00 PM on weekends in order to make sure those in line can get back from the pumpkin patch before dark. Please arrive as early as possible if you'd like to go to the pumpkin patch.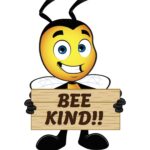 Anderson Farms is looking now hiring for the following positions!
* Concessions Servers
* Yard Staff – includes wristband scanners, ride operators, trash collection, bathroom cleaning, and more! We will rotate yard staff through various positions so you get to do something different every day.
9/19/22 We are still accepting applications but are on an interview pause. Once we know for sure where we still need help, we'll start calling candidates that fit our needs. That likely will begin the week of 9/26.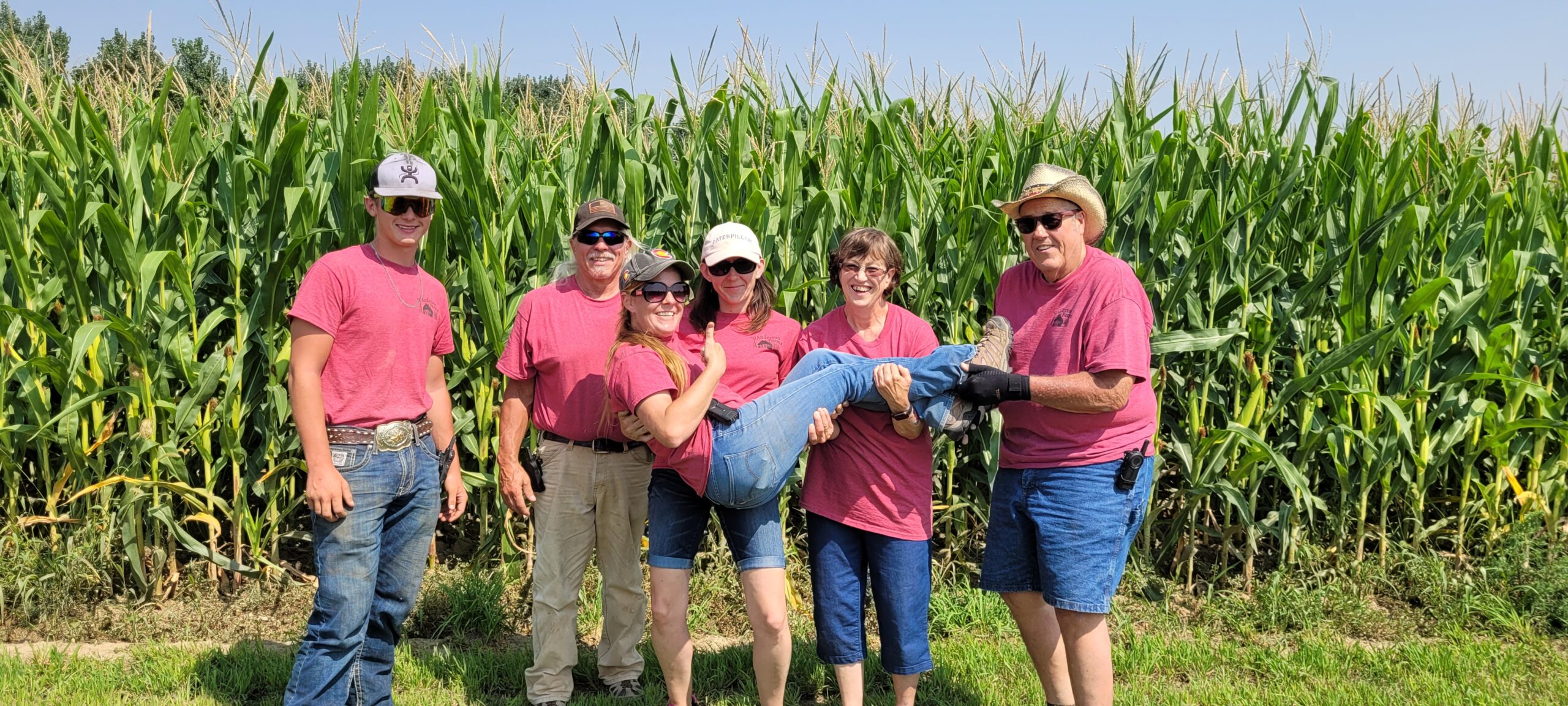 Flamingos for Children's Hospital Colorado
Sunday, June 5th 2022
Noon – 5:00 PM – No pre-registration required
Come enjoy friendship, food and drink, while letting your creativity come alive decorating flamingos!
Decorate a yard flamingo and raise money for Children's Hospital Colorado
$20 per flamingo or $30 for 2 flamingos
All proceeds are donated to Children's Hospital Colorado
The completed flamingos are given to Children that are staying at Children's Hospital Colorado
 Visit the Facebook Event Page Here
Flamingos are donated by Fruehaufs in Westminster and venue donated by Anderson Farms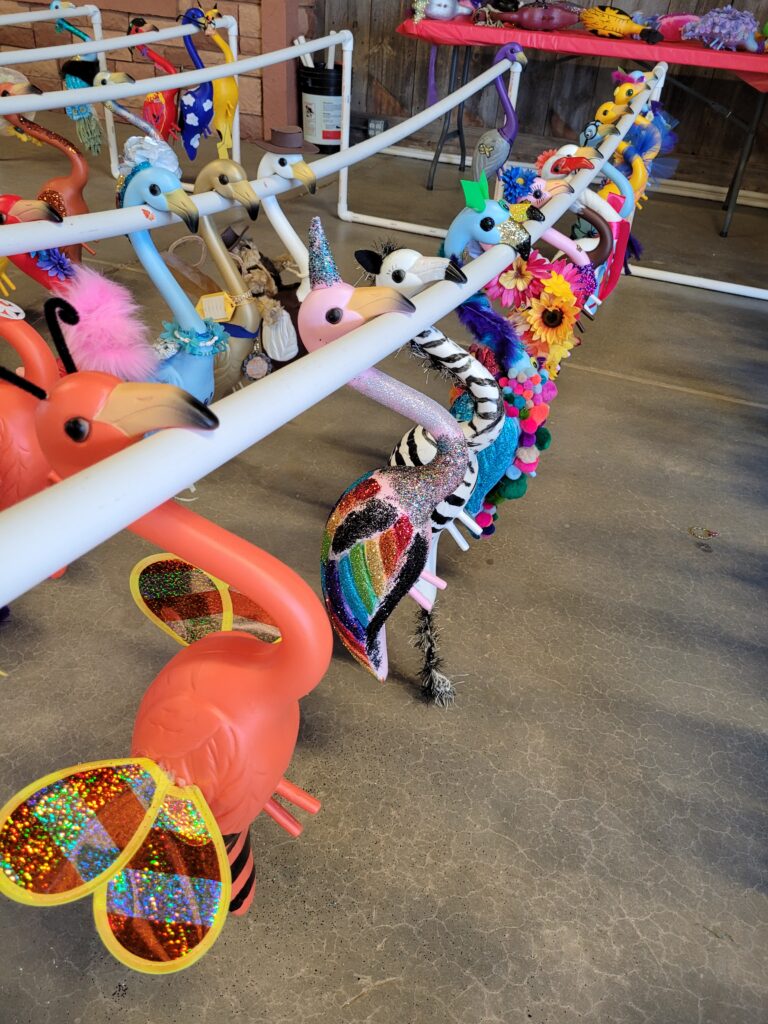 Frank's Ride for Children
Saturday, June 11th 2022
Charity Poker Run to benefit Make-A-Wish Foundation
Event Hosted by Frank's Ride for Children
 Anderson Farms is the Final Stop on the Ride!
 Visit www.Franksride.com for more information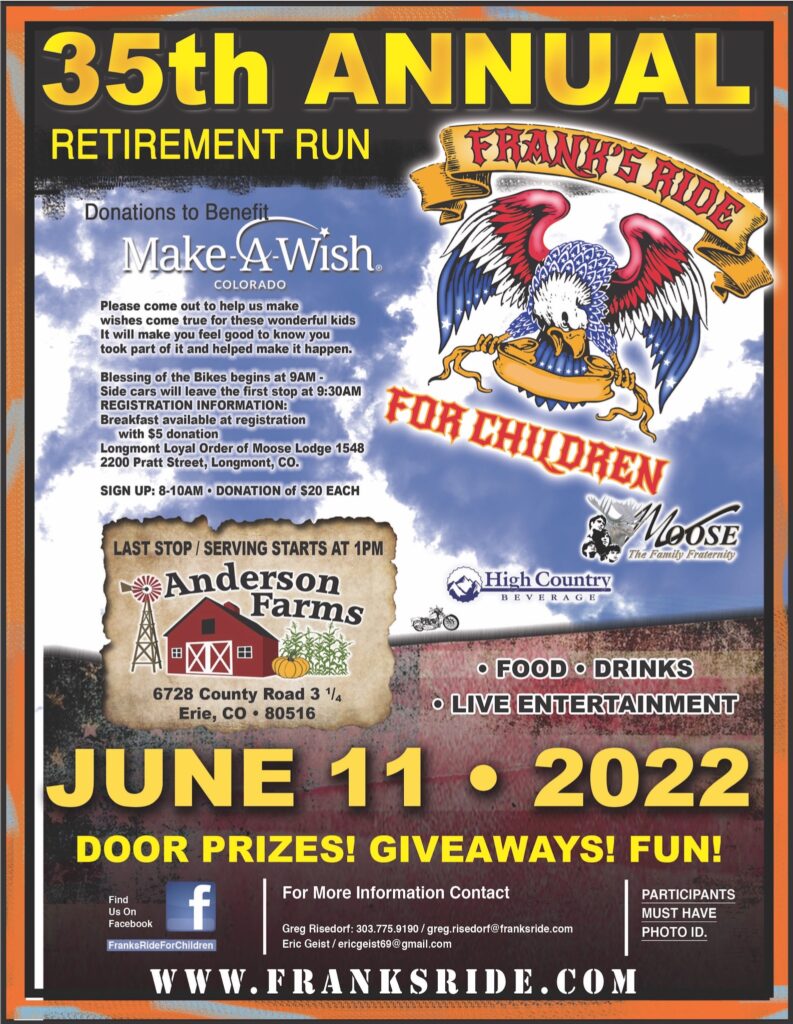 Planting SmilesField Trip
Planting Smiles 2022 Has Been Cancelled
Anderson Farms has some big renovations planned this summer and will be unable to offer the Planting Smiles Field Trip. Fall Festival will return late September 2022. We can't wait to show you what's coming next!
July 29th – August 28th, 2022
Thursday – Sunday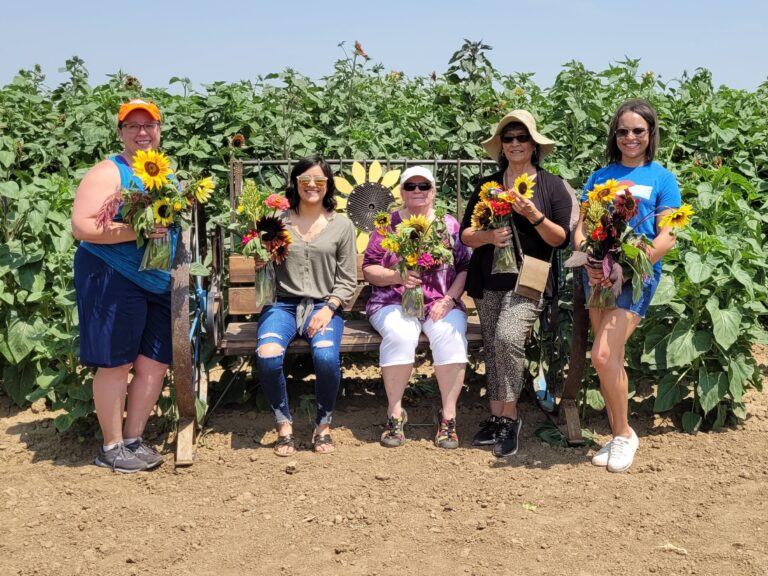 Now Hiring for Fall Festival!
Apply Now to Work at the Most Fun Job You'll Ever Have!!
Full-time and Part-time Seasonal Positions Available with Flexible Hours!  We work around school, sports and other jobs!
Must be able to commit to 6-8 weeks in September & October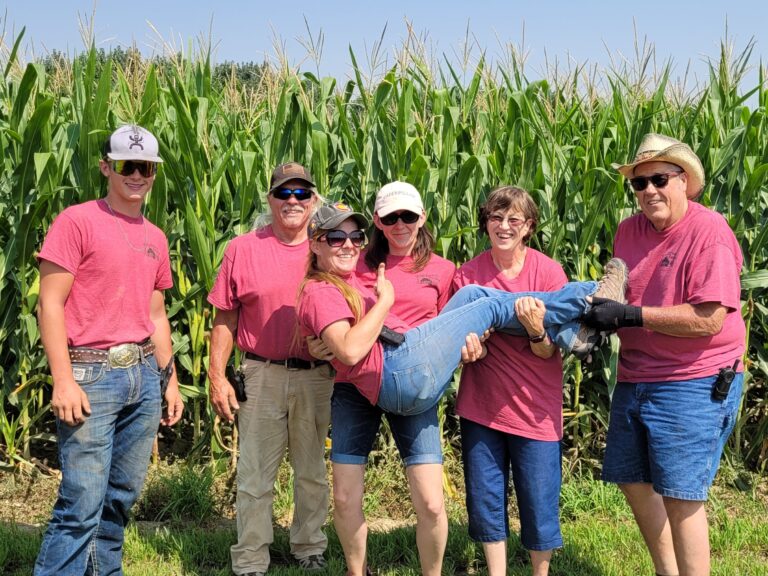 Fall Festival Tickets & Reservations Now Available!
Don't Miss Colorado's Largest Fall Family Entertainment Destination – Open September 21st – October 31st,  2022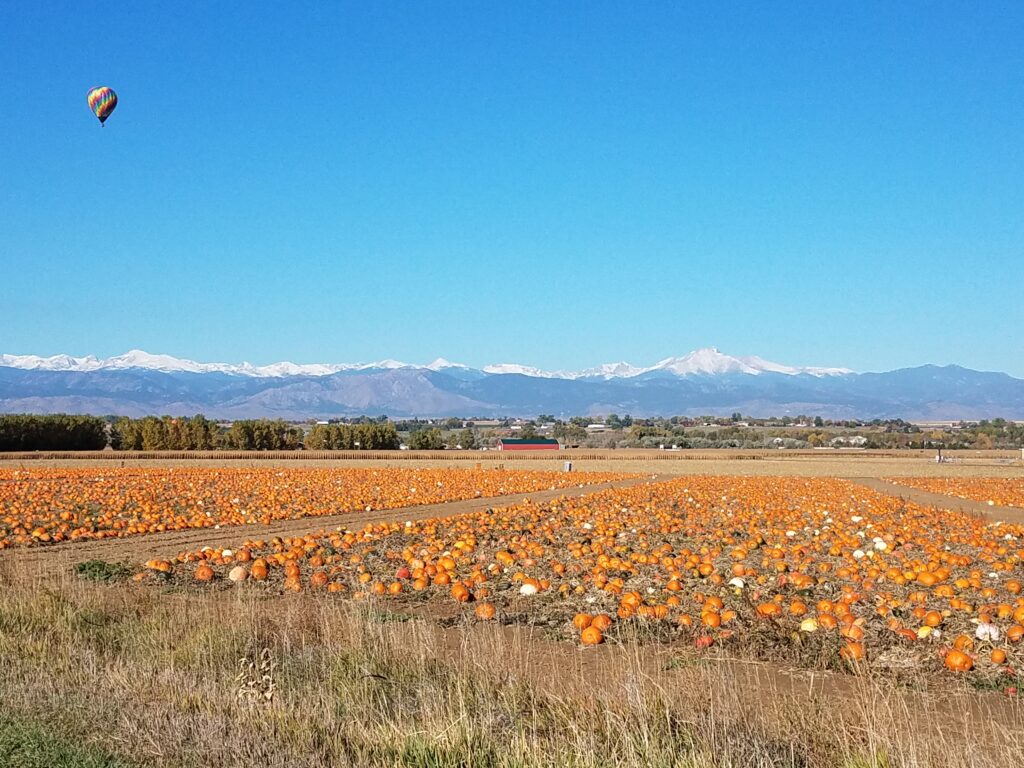 Great for birthday parties, corporate events or family gatherings
Available Saturdays & Sundays during Fall Festival ONLY 
5 pavilions located in the Kiddie Korral
2 pavilions located in the lawn by the Corn Maze 
Not available November – August
Registration will open Thursday, August 4th at 10 AM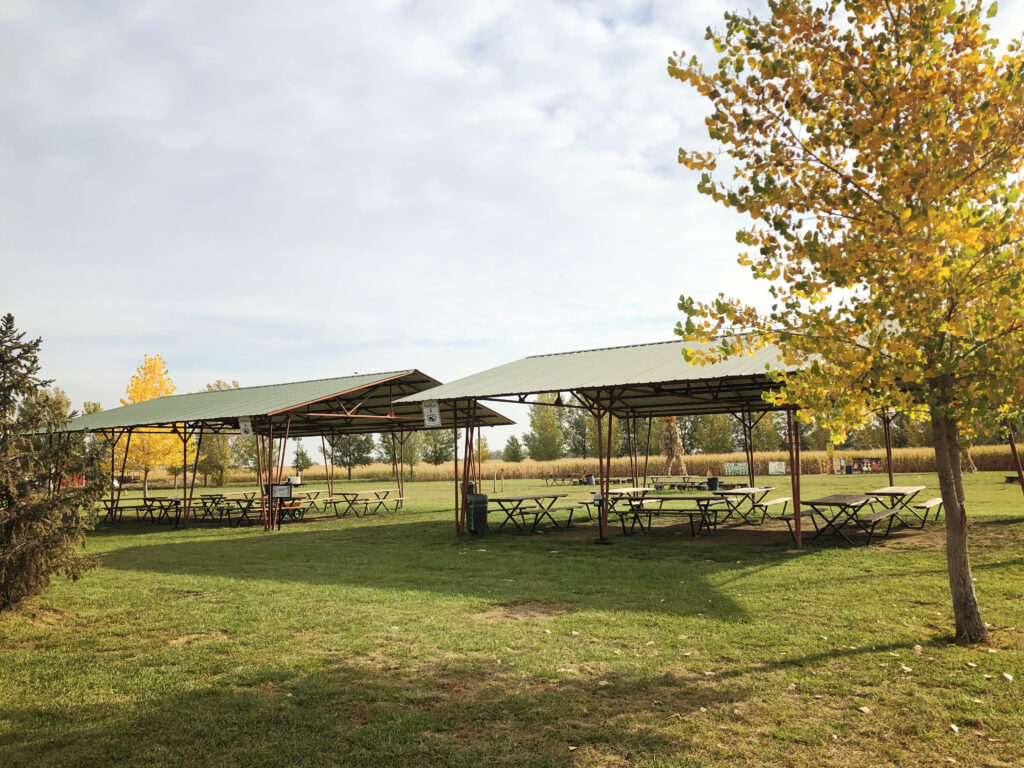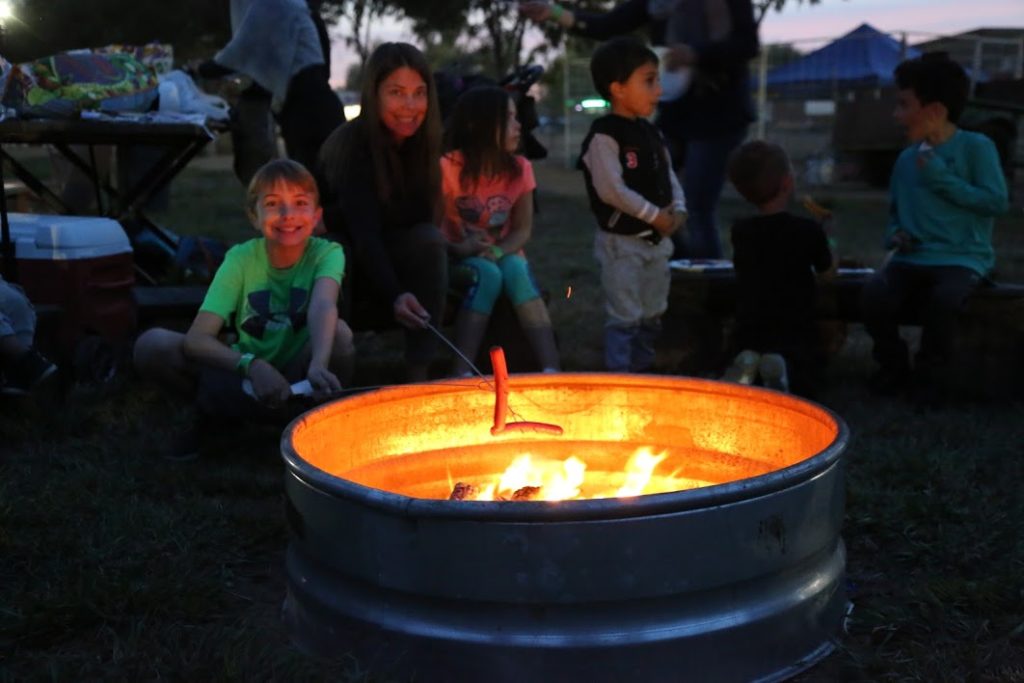 Open Thursday – Sundays beginning September 24th
Campfires are now offered in two 4-hour slots per day
Start times are staggered – See our booking page for details.
Each reservation includes a fire ring, wood, log benches for seating and 1 picnic table.  We'll light the fire for you!
Not available November – August
Open during Fall Festival ONLY
Registration will open Thursday, August 4th at 10 AM
The Fall Festival Field Trip gives everyone the best of Anderson Farms! Guests will enjoy the Pumpkin Patch AND the Corn Maze with every Field Trip. Lunch facilities are available, but you may bring in your own lunch or snack to enjoy while at the farm.
Open during Fall Festival ONLY
Registration will open Thursday, August 4th at 10 AM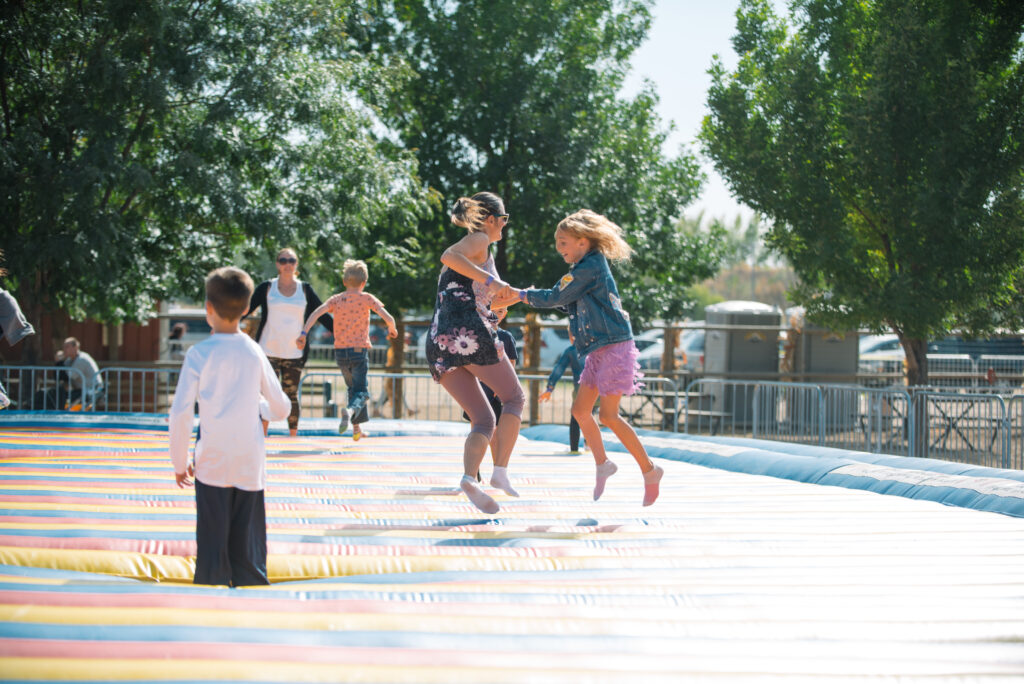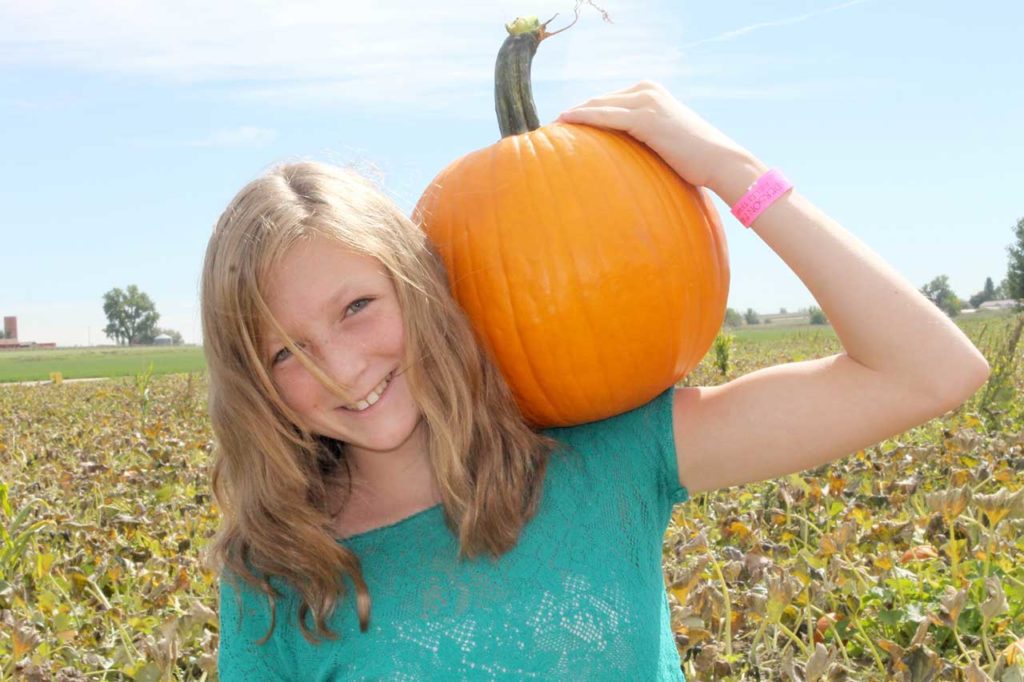 Homeschool Days
A Self-Guided Field Trip
Bring your homeschoolers out for a fun and educational day at the farm. You'll have access to the Corn Maze, Pumpkin Patch, Pedal Karts, Kiddie Korral, Combine Slide and Farm Animals, plus special educational activities. This is perfect for homeschool groups, small daycares and anyone else who would like to add a little bit of education to their visit!
October 30th & 31st
11:00 AM - 2:00 PM
A daytime family friendly trick or treat event, perfect for kids of all ages. Each little ghoul gets A special bag to collect their treats.
The location of the 2021 Little Ghouls is to be determined. 
Price: $5 per participant that receives a trick or treating bag
*Must also purchase admission to Fall Festival to participate