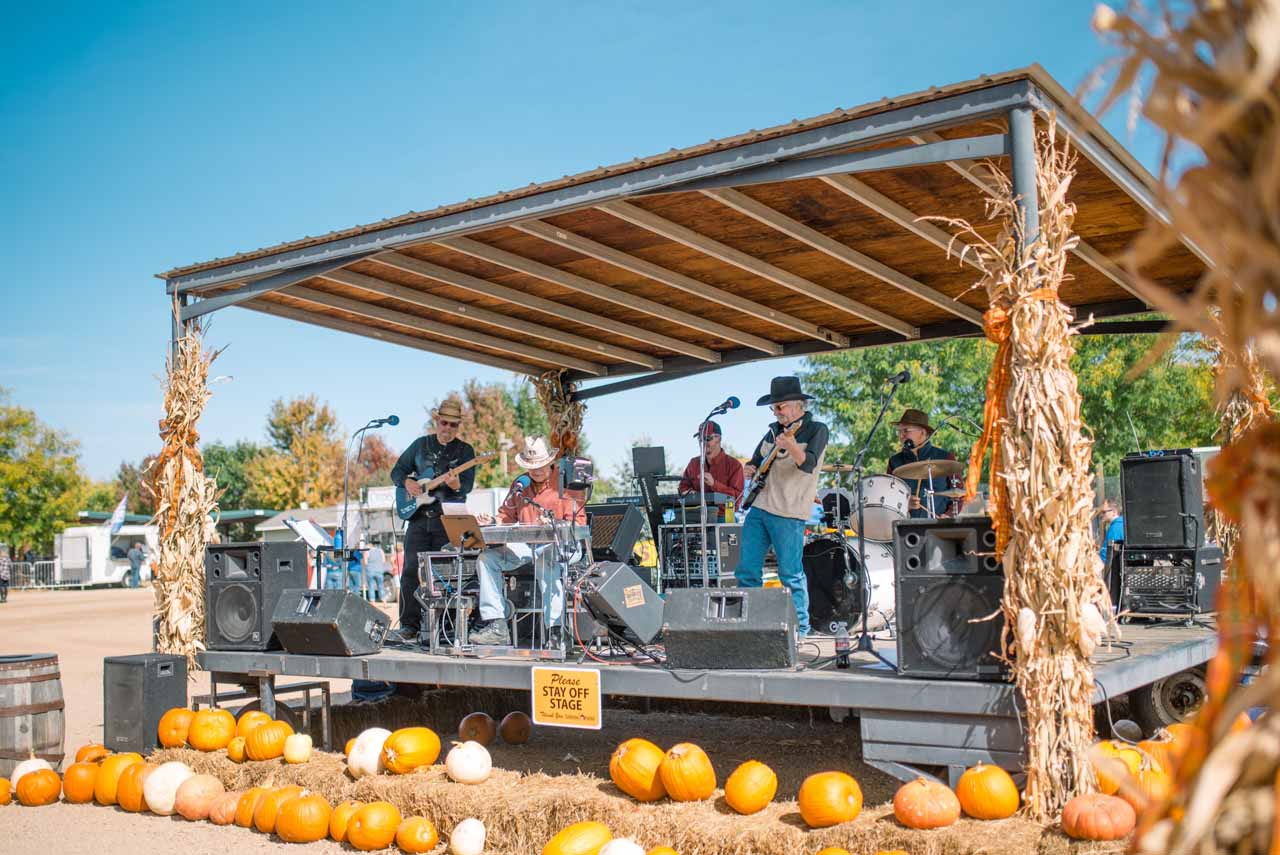 Live Entertainment Application
Colorado's Largest Fall Family Entertainment Destination
Applications will be accepted until May 5, 2023.
The following general information and regulations apply to all Live Entertainment at Anderson Farms:
A complete application must be submitted to be considered for our events.  Previous participation does not guarantee acceptance.  Applications are not on a first come, first served basis.  We will make decisions based on availability. We will contact you by April 28, 2023 if you have been selected for the season.
Should the application be accepted, Anderson Farms will contact you with dates and times of performances.  Dates and times are not final until a signed agreement has been completed.  Anderson Farms will issue payments to accepted entertainment on the Sunday following performances.
Anderson Farms is drug and alcohol free.  No entertainer shall have either on the farm property or visible from their vehicle at any time.
Vehicles may enter the property at 8:00 AM and must be out of the yard by 8:45 AM.  NO VEHICLES will be permitted in the yard after 8:45 AM.
Set-up time is limited, especially for the afternoon set. Please plan accordingly.