Wagon Rides To The Pumpkin Patch
Included with Fall Festival Admission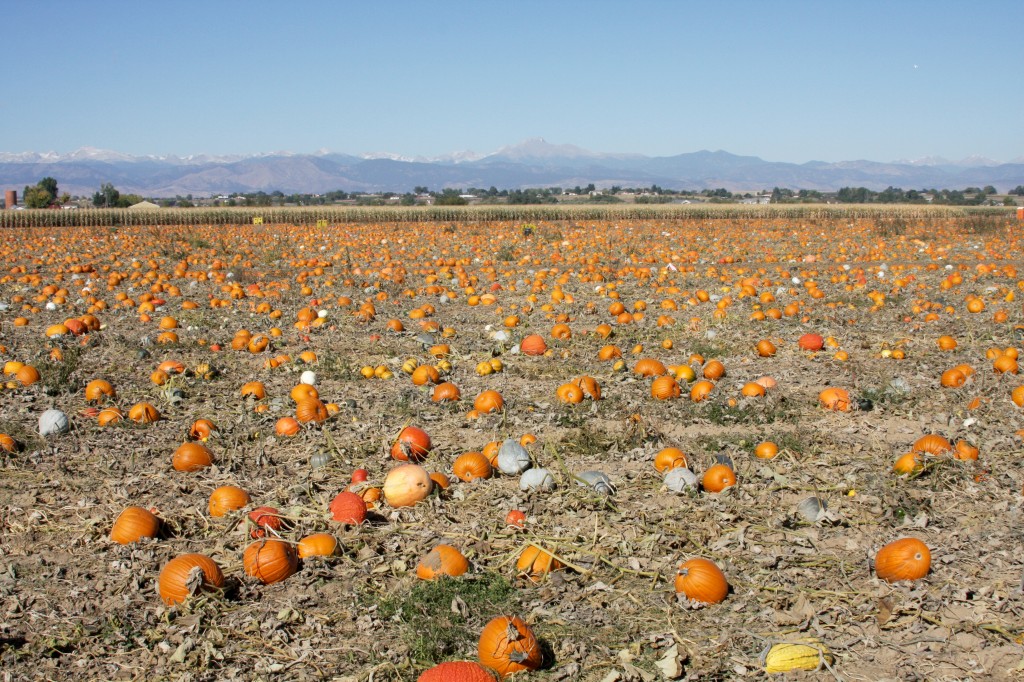 Come and take a wagon ride out to the Pumpkin Patch on one of our wagons pulled by an antique Oliver tractor.  With 30 acres of pumpkins and over 70 different varieties of pumpkins, squash and gourds, you'll be sure to find what you're looking for!  
Pumpkin Patch Hours
Pumpkin Patch rides are daily from Open until 5:30 PM
Our Pumpkin Patch will close at dusk since we do not have lights out in the field.  If you miss the last wagon, we do have lots of pumpkins around the yard that are available to purchase!
Pumpkin Pricing
Our Pumpkins range in price from $2.00 up to $12.00 depending on the size.  Click Here to see pumpkin sizes and prices.
Pumpkin Varieties
Anderson Farms grows over 70 different kinds of pumpkins, squash and gourds.  With the help from mother nature, cross-pollination gives us some unique additions.  
Click Here to see the different varieties we plant each year.
Anderson Farms does not guarantee the availability of all varieties for the whole season.  Pumpkins, squash and gourds are sold on a first come, first serve basis.  

Handicap Accessible Wagon Available
This special wagon can accommodate 2 wheelchairs with additional seating for up to 12 family and friends.  Great for senior citizen groups.  Our wagon is available 7 days a week, let our ticket booth know when you are purchasing tickets that you are interested in using it.
 We also have our handicap accessible wagon available during Terror in the Corn and our Zombie Paintball Hunt wagon has room for a wheelchair.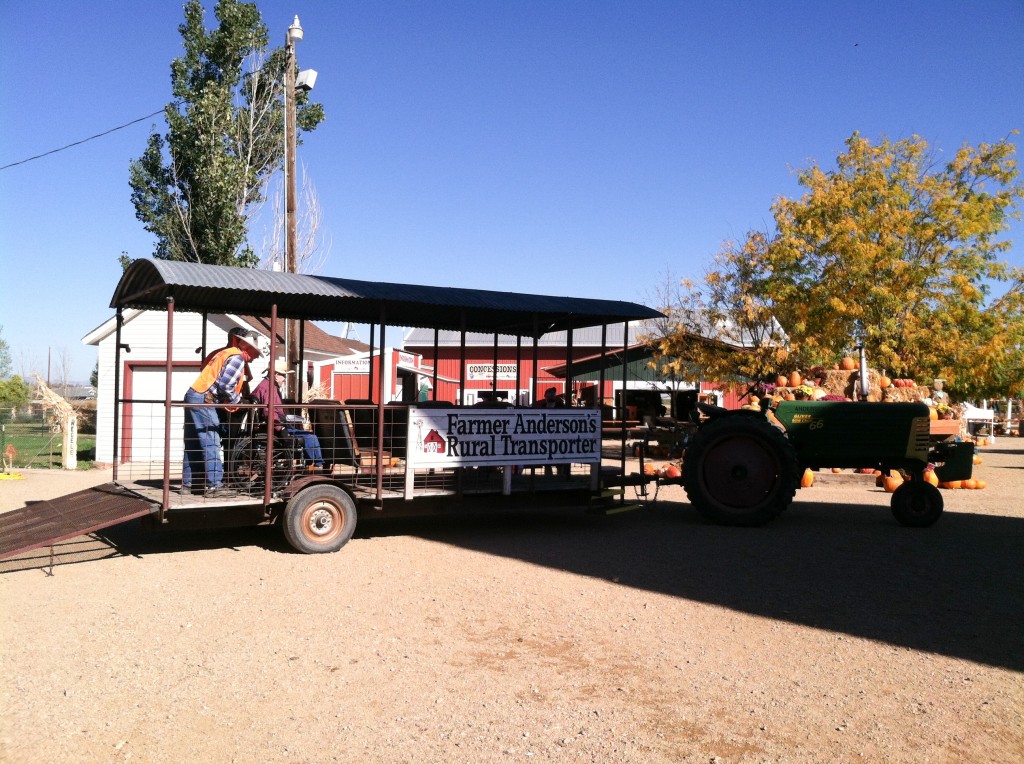 Did You Know??
A Pumpkin can last for months!  As long as you do not break the stem off, carve it, and you store it in a cool dry place, it can stay beautiful for several months.
A Pumpkin is really a SQUASH!  Pumpkins are a member of the Cucurbita family which includes squash and cucumbers.
You can EAT the Pumpkin flower
Pumpkins are 90% WATER
Pumpkins are grown all over the world!  Six out of the Seven Continents can grow pumpkins.  Antarctica is the only continent that can not grow pumpkins.
In early colonial times, pumpkins were used as an ingredient for the crust of pies, not the filling.
Pumpkins used to be recommended for removing freckles and curing snake bites.